The express method
Method of application:
By using a cosmetic brush, apply a small amount of crushed amber on facial and neck skin moistened with warm water. After 5 minutes, rinse it off with water. Dry the skin up with a napkin. After the cleaning procedure, moisturizing cream might be applied.
Frequency of application:
• For oily skin 2-3 times a week
• For normal skin 2 times a week
• For dry skin 1 time a week.
Natural amber powder
As a rule, powder contains a mixture of two or more pulverous substances, which as a thin layer is being applied on the affected areas. The smaller particles of the powder are, the more their surface area is bigger and accordingly sorption capacity of the powder is likely to increase. Apart from other powder types, produced by the cosmetic companies, Natural Amber Power, containing about 40 compound types, absorbs water, fats, organic compounds, toxins, microbes and viruses from the surface and at tissues level.
Indications:
•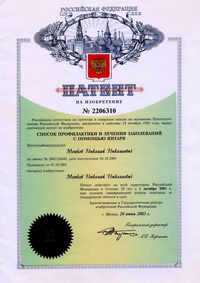 Acute inflammatory skin disorders (papules, vesicles, pustules, erosions, abrasions, ulcers etc.);
• Unlike other powders, amber powder might be applied even in the event of oozing lesion, resulting in skin reddening, edemas, burning, itching especially when lesion is located in the skin fold area;
• Increased and excessive activity of sebaceous glands;
• For children might be used as an excellent remedy for diathesis and as hygienic prophylactic remedy, preventing maceration of the skin with urine;
• Allergic dermatitis, herpes;
Mode of action
Amber powder is highly hygroscopic, so it:
• Dries and degreasing the skin's surface by absorbing sweat and sebum;
• Enhances heat elimination due to multiple increase of evaporation area being the more significant, the smaller particles of the powder are;
• Contributes to a narrowing of superficial veins and cools the skin by providing anti-inflammatory effect and eliminating itch;
• Prevents friction of contacting surfaces in the skin folds;
• Protects the skin from external factors;
• Sorbs toxins, microbes and viruses;
• Contributes to the normalization of the energy processes in cells;
• Accelerates healing of inflammatory processes;
• Does not cause sensitizing effect and allergic reactions.
Method of application:
Cosmetic Crushed Amber should be applied for 2 – 3 times during 24 hours by shaking off a cotton swab on the skin surface or by sifting the powder out from a jar, covered with gauze.
Pustular rash usually disappears within 1-3 days. In the event of acute skin changes caused by the inflammation, other cosmetic procedures (amber facial massage, amber peeling mask) are also possible to be applied.
Usage of crushed amber for healing wounds, burns and ulcus cruris
Skin vesicles appeared due to thermal injuries pass off in one day, if crushed amber is being applied on the affected area. Wound healing is much faster and passes off without formation of cicatrices.
Cleansing and healing of septic wounds and ulcus cruris is much faster, if dusting a wound with crushed amber during the process of dressing.
Fever in children can be instantly reduced by dusting or lightly massaging the entire body with crushed amber.
Usage of crushed amber as powder is highly helpful and effective for children in case of skin maceration, diathesis and herpes.
Excessive foot sweating passes if crushed amber is applied as foot powder.
Strengthening and stimulation of hair growth as well as improvement of their structure: rub crushed amber into your head skin by using longitudinal and circular movements 2-3 times a week for a period of 1 month.