Natural Amber Scrub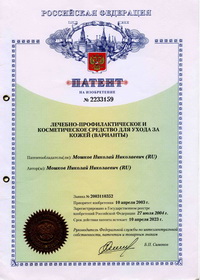 Beauty is the only sure woman's weapon for hers place under the sun. She wins even where all other methods are useless. That is why the search for a universal means of making the fair gender even the more beautiful never stops throughout human history, only requirements about it are getting higher every year. Today, every woman knows what a perfect cosmetic product should be: natural, preservatives free, to act immediately and solve many problems at once, do not cause allergies and, finally, be affordable.
The task seems unreal, and yet, its solution is found. It was amazingly simple and original. Researches have conclusively proven that a natural substance, all the required properties have accumulated together, is the Baltic amber. Many companies have already tried usage of amber acid and amber oil in cosmetic products. But this is only a small part of forty the most valuable compounds of the Sun Stone.
The usage of full range of unique properties of this stone was successfully implemented only now with the help of unique product for skin and body rejuvenation and cure – "Natural Crushed Amber Scrub".
This is natural Baltic amber, crushed into a fine powder by applying a special patented process. The effect of this product was like a miracle. Micron-size fossilized resin particles, when interacting with the warmth of human body, release a huge amount of free electrons. This powerful energy flow restores the skin, enriches it with oxygen, smoothes out wrinkles, provides tonisation and normalizes metabolic processes. As an example, effect of amber peeling mask is so straightforward and instantaneous that even after the first use the skin becomes elastic and silky in-line with changing of face colour and elimination of puffiness.
Crushed amber contains particles ranging in size from 40 to 300 microns, as well as amber acid and its salts. It can be used not only as a scrub (mechanical peeling), adsorbent, absorbent, but also as a product of chemical peeling.
The finest amber grains are an excellent peeling in themselves. They not only perfectly polish a face, but also provide a deep cleaning by soaking up dirt, sweat and excessive sebum secretion. If vascular reticles have appeared on the face, the crushed amber will easily solve this problem. As a result, regular procedures will not only improve blood circulation, but also remove odious "burgundy stars" and pigment spots. Amber perfectly copes with the effects of acneiform rash and herpes as well as fights bacteria and viruses. Crushed amber perfectly, in a matter of minutes, relieves irritation after the procedure of facial cleaning.
By discovering beauty and yeasty years, you, dear women, get a charge of vivacity, remove fatigue and stress, because the "sun stone" has a very positive effect on the nervous system. Cosmetic scrub of crushed amber and a bit of patience - this is everything you need to be charmingly beautiful and confident, because the very nature calls us to do so.
Amber brush-peeling
Brush-peeling is a procedure of cleaning or exfoliation of stratum corneum of the epidermis. Peeling refers to English word "to peel", combining the concept of "to exfoliate", "to peel", " to clean".
Exfoliating scrub or emulsion is usually applied for brush-peeling. Scrubs contain solid particles which, when rubbed into the skin, contribute to the mechanical exfoliation of dead cells of the stratum corneum. For these purposes the following might be used: sand, clay particles, pumice, siliceous algae, sponge, finely ground particles of walnut shell, almond or olive stones.
The advantage of amber scrub lies in the fact that apart from the purely mechanical action on the stratum corneum of the epidermis, energy impact of free electrons is being generated by friction of amber scrub on the skin, through biologically active points - for all the skin and underlying tissues.
Thus during the process of amber brush-peeling skin healing effect is being implemented.

Indications:
• Removal of tiny epidermal micro-cracks together with the skin stratum corneum;
• Smoothing of skin roughness;
• Removal of waste products of the sebaceous and sweat glands and remnants of make-up;
• Removal from the skin accumulation of free radicals;
• Stimulation of regenerative processes, facilitating rejection of the stratum corneum;
• Creating conditions and preparing the skin for other procedures (amber facial massage, amber mask or compresses), as well as for the application of facial masks and creams.

Contraindication:
• Acute inflammation processes (acne, pimples, herpes);
• Extended capillary network and multiple telangiectasias.
It should be noted that whether during this procedure or during another amber procedures, the term "contraindications" should be understood not as contraindications in relation application of the crushed amber itself, but in relation to a particular method of its application. As far as amber is concerned, it has not got any contraindications in relation to its application in cosmetology.

Method of application:
Feeling for oily skin takes place 1 – 3 times a week, for normal skin – 1 time a week and for dry skin – 1 time a month.
After make-up removal and elimination of aquatic-sebaceous layer by using cosmetic milk and lotion (toner) vaporization and thermo application are being involved. Steaming for oily porous skin lasts for 20 minutes, for normal skin – not less than 15 minutes and for dry skin – 5 – 7 minutes. At home, steaming can be carried out over boiling water in a saucepan or kettle, by covering the head with a towel.
Amber peeling might be performed manually or by using particular tools. After steaming, skin should be moistened with a help of napkin followed by the amber scrub application. In manual mode, circular motions should be performed by massaging facial lines with a help of cotton-gauze pad. The mode involving different tools refers to usage of brushes and vacuum method.
Depending on skin type, procedure duration time may vary from 5 – 7 minutes when the skin is dry and up to 12 minutes - when the skin is oily. Scrub remains should be performed by using sponges moistened in water or in tonic water.
Skin surface gets smooth and even in-line with creation of favorable conditions for absorption of masks and creams.